Business Activities


Aircraft Division
Dreaming of the sky
Since 1952, our Aircraft Division has cultivated the Japanese General Aviation market and has imported more than 700 aircraft. In 1961, we launched the sales of the helicopter turbine engines, manufactured by Safran Helicopter Engines of France. This was the first of its kind in Japan. Currently, more than 500 Safran turbine engines are being used by the Japanese commercial industry and Government agencies alike, such as the Ministry of Defense.
We also handle various aircraft systems, such as Garmin GPS/FMS, Simplex Fire Attacker Systems etc. Additionally, we own and operate JAC Aerospace Engineering Center to provide engineering service and Tokyo Heliport Center to provide logistics support 365 days a year. We provide a consistent total service including sales, after support, engineering service. Through our expertise and technical capability gained over the years, our Aircraft Division has been expanding its activities to contribute to the development of the Japanese Aerospace Industry.
Facilities
JAC Aerospace Engineering Center
JAC Aerospace Engineering Center
/ About JAC Aerospace Engineering Center /
In April 2018, JCAM center was reorganized as JAC Aerospace Engineering Center (JAEC). In July 2018, JAEC has obtained the certification of JIS Q 9100:2016-technically equivalent to AS9100D/EN9100:2016- : "Quality management systems -Requirements for aviation, space and defense organizations".
JAEC's extensive capability provides Customers a wide range of services including the modification of aircraft (fixed and rotary wing).
JAEC adds an engineering capability to JAC's Customer Support Organization to provide a consistent total service including sales, after support and engineering services.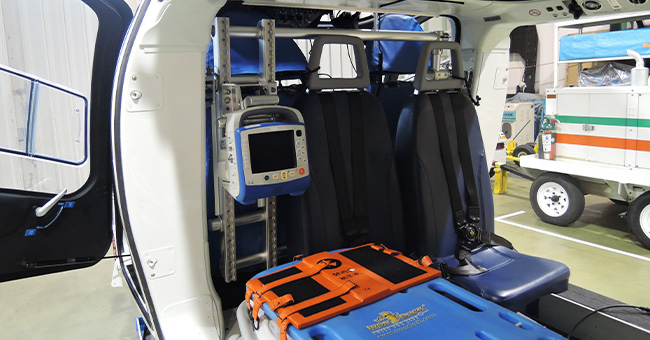 Tokyo Heliport Center
Tokyo Heliport Center
/ About Tokyo Heliport Center /
The Tokyo Heliport Center operates a parts center that ships aircraft parts, engines, etc. 24 hours a day, seven days a week, in order to quickly respond to customer needs.
The center also has a maintenance center for maintenance of Safran engines and Safran helicopter engines certified training academy, contributing to the safe operation of customers every day.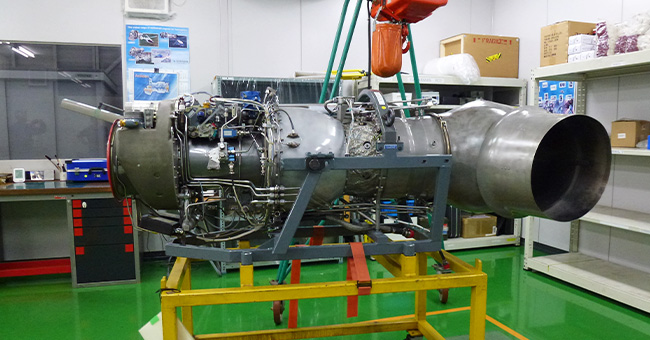 Products
Aircraft and engines
In June 2016, we signed a sales representative agreement with Embraer Executive Jets, a business jet division of the leading Brazilian aircraft manufacturer named Embraer. Embraer is the aircraft manufacturer next to Boeing and Airbus. Embraer has delivered more than 8,000 aircraft to airline, military organizations and business aviation customers since its foundation in 1969. Embraer Executive Jet provide a variety of production lineup, from the small jet "Phenom100" to the large jet Lineage1000E. More than 1,000 of its business jets are now under operation in more than 60 countries.
In addition, as a sales agent of Vulcanair and Lycoming in Japan, we sell propeller aircraft and reciprocating engines, and provide after-sales support to meet a wide range of customer needs.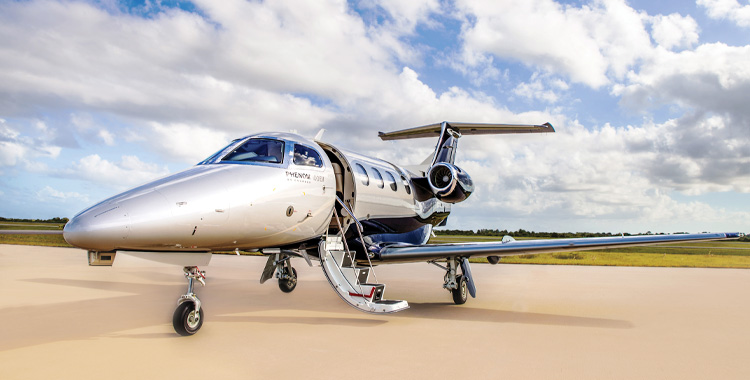 Phenom100EV manufactured by Embraer
Aircraft systems
Flight safety and comfort of aircraft largely depend on the quality of equipment to be installed. We offer a variety of inexpensive and high-performance equipment from the perspective of operating aircraft and from the position of aerospace-oriented trading company. We handle a variety of aviation equipment, such as Garmin's MAPGPS / FMS, L3's collision prevention equipment, and Simplex's aerial fire fighting equipment, which aircraft manufacturers currently categorize almost as standard equipment. We will offer proposals to make aircraft more accessible and easy to use as a safety vehicle.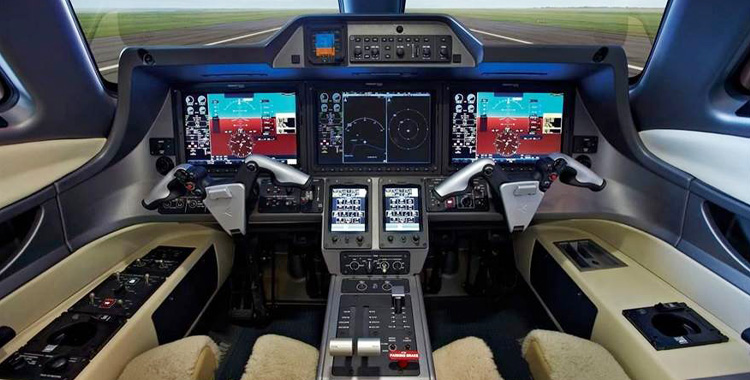 Garmin Avionics Systems G3000 (Aircraft: Phenom100 manufactured by Embraer)
Turbo-shaft helicopter engines manufactured by Safran Helicopter Engines
Nearly half of the private and government helicopters in Japan are equipped with turboshaft engines manufactured by Safran Helicopter Engines in France, and more than 500 Safran engines are operated at present. In order for customers to always operate engines with confidence, we manage the Tokyo Support Center (TSC) as the maintenance center in cooperation with Safran at Tokyo Heliport. We also conduct marketing activities to increase the market share of Safran engines engines in Japan.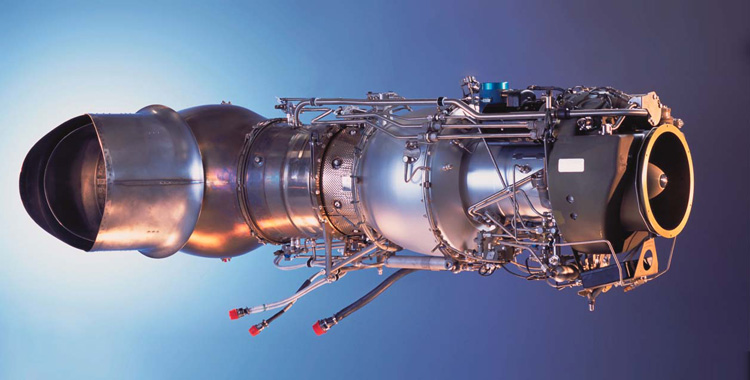 Makila 2A1 manufactured by Safran Helicopter Engines